On Saturday 17th June 2021, we hosted our 3rd Ideas Market, this time welcoming all members/nationals of the Caribbean diaspora.
There were 4 participants:
– a social worker with over 40 years' experience based in Jamaica
– the CEO of children's charity, Breadfruit House Dominica Foundation
– the CEO of community food programme, Port Morant LifeLine Mission in St. Thomas, Jamaica
– and one of our trustees at Araba Scott Children's Foundation (ASCF).
We discussed the purpose of the Ideas Market with new participants and went straight into conversations about our work with children and our vision.

The CEO of the charity in Dominica works during term time in schools, she does a lot of creative activities with the children to help them express themselves. Issues such as bullying, self-esteem and imaginative freedom are dealt with and are at the heart of this work. She shared that there have been some challenging moments with a child who is clearly traumatised and 'acts out' around other children, or when he is having fun. It is suspected that the behaviour is due to parent-child separation at a young age. We all sympathised with this, and thought about how we could support children like him to develop positive social skills in these situations. Between ourselves at ASCF and the social worker from Jamaica, we introduced the CEO to the idea of Lego Therapy.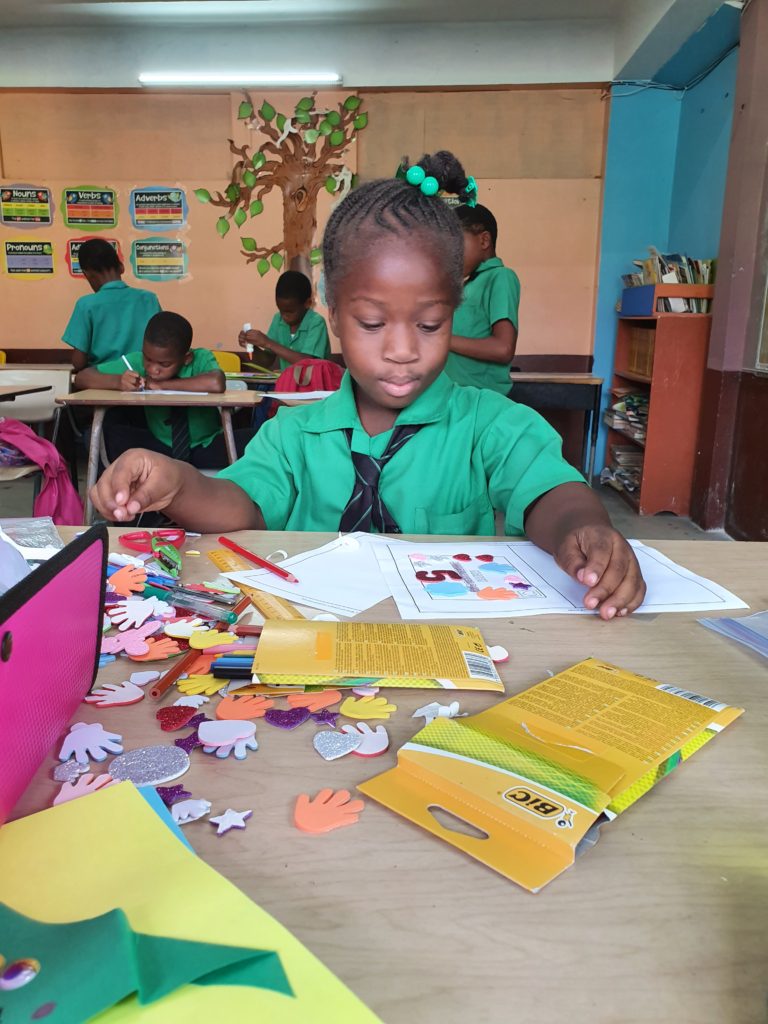 Lego Therapy is best described as a social skills group, where children are supervised to work together in creating an object out of Lego. During that process, children have to learn to deal with frustration, disappointment, feelings of excitement, other people's feelings and thoughts, listening and following instructions amongst other things. We explained that you don't have to be trained to run a Lego Therapy Group or Club. She (quote), "got chills down her spine" as someone had recently donated 8kg of Lego to the charity! It felt great to be able to share and offer up some solutions to help children, as we don't all have access to social workers and mental health professionals that can help our children.

The CEO of this charity is looking for a two-storey building with services for children on the ground floor, and living space at the top. A few of us were able to connect with our friends from Dominica to spread more awareness of her work, and spread the vision for this building. Currently, the work is carried out from schools, having their own building means they can provide services year-round.

The charity in St. Thomas that serves food in the community, said that they are looking for financial assistance for the repairs of a vehicle it wants to use when delivering their meals. Thus far, it has been relying on the kind voluntary contribution of taxi drivers. One participant was able to offer some support towards this by enquiring about the costs of the repairs and labour, and is in the process of weighing up the benefits and sustainability of sponsoring the taxi delivery versus funding the repairs for their own vehicle.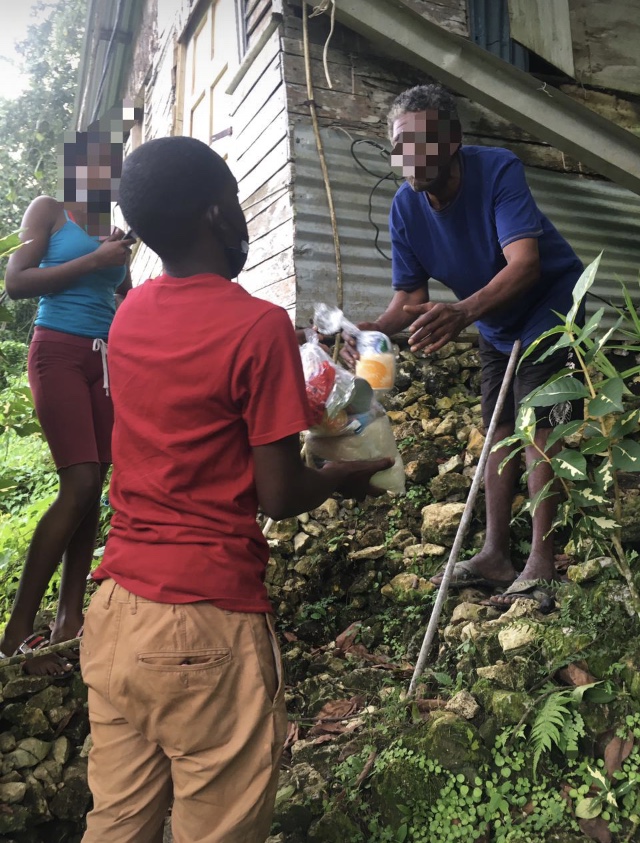 Us at ASCF also shared our concerns for children as they go into the summer holidays where the buffer of school (or online school) isn't there and children are in need of more supervision. To prevent children from experiencing neglect and hunger, ASCF hopes to hold more ACE Learning sessions throughout the week, during the holidays and appoint a team member to collect a cooked meal for children once a week. We will also be continuing our pledge of support by way of care packages, worth £30 each for children in need.

We discussed the fact that some parents are aware of free, local food provision that can be collected once a week, but for whatever reason don't choose to collect it. It helped us come up with our own solution to this problem: enlisting a team member to collect the meals and distribute them accordingly. We also discussed the parenting support we would like to offer to help empower families to make better choices, stop and/or prevent child abuse and neglect and help find alternatives to modern day problems, signposting people to the right places for assistance if necessary. We are currently looking for someone to deliver the programme, and our social worker in Jamaica has contacted a Language Arts teacher in Jamaica who she feels would be excellent at delivering this.

Our friends in Dominica shared similar concerns about food insecurity and lack of supervision and attention to children. We learned that in Dominica, tourism has significantly declined due to the COVID-19 pandemic, and farm produce isn't being sold locally because people are unable to afford it. This has led to food being thrown away. We discussed how this food could be distributed if we had the funding to buy produce from farmers and provide it to families ourselves. Although, we would need more support from volunteers etc.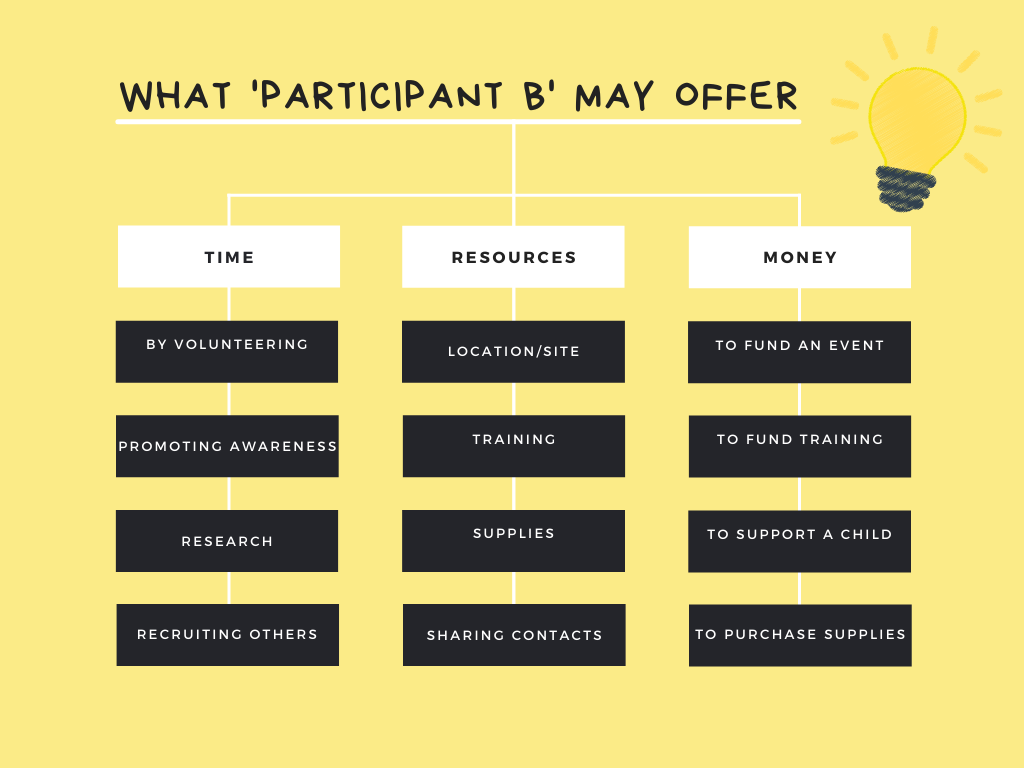 Our next Ideas Market will be on 31st July 2021. Follow us on our Social Media platforms for upcoming ticket details.
Now you know what we do, why not join us next time or invite people from the Caribbean who you think would be interested in participating.

xo