A - Arts

Self-expression is a birthright and should be experienced in a wide variety of ways. In St. Thomas, children do not get the opportunity to paint and make arts and crafts often. We offer children art sessions and work with artists to produce fun and meaningful art.

C - Culture

Having a positive self-image and sense of identity is vital for a child's social and emotional development. St. Thomas is rich in culture, and through dance, poetry and story-telling, we explore and honour our unique heritage.

E - Education

Basic literacy and numeracy skills are essential life skills and a key to social mobility for children in St. Thomas. We work with children of all abilities, helping them to gain more confidence in every session.
MISSION STATEMENT
Araba Scott Children's Foundation's mission is to bring children of all circumstances living in St. Thomas together with professional artists, teachers and therapists, to create, learn, play and embrace their culture, increasing well-being, tolerance, and helping give children a positive view of themselves.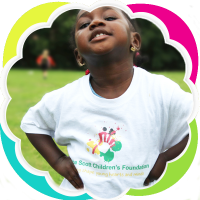 Our Vision
Children in St. Thomas are learning, playing and creating in a safe and nurturing environment. The children's self-confidence grows and literacy rates improve, regardless of ability or disability. Children of all backgrounds treat each other with dignity and respect, as a result of learning better conflict resolution and tolerance for one another (as modelled by ASCF staff and volunteers).
ASCF also supports the Jamaican Government's, National Shared Vision for education for 2030;
"Each learner will maximise his/her potential in an enriching, learner-centred education environment…supported by committed, qualified, competent, effective and professional educators and staff.
The system produces full literacy and numeracy, a globally competitive, quality workforce and a disciplined culturally aware and ethical Jamaican citizenry."
Our vision as an organisation, is also in line with the performance targets set by the Jamaican Government and stipulated in the 2015 White Paper on Education, which promotes, "building community participation…to influence positive behavioural changes and stimulate a higher level of involvement."
Our Values
Our value system is simple and based on the Articles set out in the United Nations Convention on the Rights of the Child, which Jamaica signed in 1990 and ratified in 1991. We are especially led by Articles 13, 14, 19, 23, 28, 29, 31, 39 and 42, as these articles champion the rights of children in St. Thomas that are not currently being taught, enforced or monitored.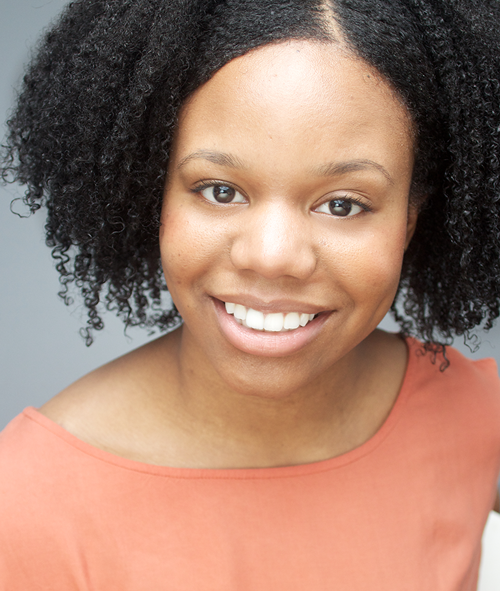 Alicia Louise
Founder & Director
I was born in Britain, but my father is from St. Thomas, Jamaica. While studying for my degree in Criminal Justice BA (hons) at the University of Westminster, I made 3 long trips to Jamaica every year after I noticed the needs and complexities of the children in St. Thomas. God has called me to use my gifts and experiences to help give these children a better start in life, and more opportunities for growth.
My heart for Jamaica came after my grandmother, Louise Barnes was brutally murdered in St. Catherine. My grandmother came from Port Morant in Morant Bay, parish of St, Thomas. Miss Lou was a loving grandmother, and wanted more than anything to build on her relationship with her grandchildren. I remember her contagious laugh, the way she spoke fast, her beautiful head of hair, and her amazing voice.
We cannot deny that Jamaica has a serious problem with the senseless killings, and we have come to the conclusion that living in extreme poverty or extreme wealth can make people heartless. We can change this if we try and alleviate some of the pressures of poverty on children. After all, nothing changes if nothing changes. As a Christian, I feel our understanding of 'grace' in St. Thomas, falls short when it comes to how we treat our children. Therefore, grace and love have become the foundation of everything we do.
While poverty is widespread throughout Jamaica, St. Thomas faces unique challenges that remain unaddressed and need our undivided attention. St. Thomas is often referred to as the 'forgotten parish'. Araba Scott Children's Foundation believes we should always seek to work in 'difficult' places rather than work on developing places that are perceived as 'easier' to work in, or that are already receiving assistance.
In 2015, the Planning Institute of Jamaica ranked St. Thomas, Jamaica's poorest parish. 54% of households, in a population of only 95,000 still use pit latrines. Sexual abuse and incest of children is under reported in St. Thomas but suspected to be highest here, because of the severity of poverty, poor report and respond mechanisms and the lack of things to do.
Our own observations have highlighted that a worrying number of children are experiencing the loss of one or both parents, and not receiving the emotional support to express their grief. There are a lack of positive outlets such as art and cultural activities in St. Thomas. Many of these activities occur at school or at church, but where children do not attend either of these regularly or at all, they end up isolated and with little to do.
The quality of life for children with physical disabilities and severe learning difficulties is also a concern for us. Until 2017, there wasn't a single secondary school in the parish for these children to attend. Parents keep their children at home because, "they won't be the first who can't read or write". Therefore, these children lack stimulation, social interaction and positive outlets.
Every child has the capacity to learn at his or her own pace. All they need is the opportunity. What children in St. Thomas lack is opportunity. What we are providing is opportunity. What they can achieve will foster further opportunities for themselves and the next generation!
What we do
Araba Scott Children's Foundation provides artistic, educational and cultural activities for children aged 0-17 in St. Thomas, Jamaica. We do this by providing free literacy and numeracy classes, and art sessions for children with and without special educational needs, and or physical disabilities.
Get Involved
Send us stuff!
We accept donations of new or in good condition:
Boy's clothes & shoes from 0-17 (we are in particular need of more infant and teenage boy clothes). Girl's clothes & shoes from 0-17. Electronic devices (iPads, games & sensory toys for children with disabilities). Toys (board games, soft toys & outdoor play equipment).
Books for children 0-17 (especially Christian books & books with brown faces and Afro hair). Teaching resources (blocks, books, reward stickers, posters & stationery). School supplies (school shoes, notebooks, stationary & school bags).
Guidelines for sending non-monetary donations
Email us at arabascottcf@gmail.com to find out where to send donations first. Please do not send sweets for the children as they rot their teeth.
Please only send age- appropriate clothing. There should be no offensive language on the clothes, or 'tight up' clothes.
Serve with us
In Summer of 2018 we will be offering you a chance to work with us in St. Thomas! Stay tuned for updates on this.
Trustee vacancies
We are extending our invitation for two new members to the trustee board into 2018. We need:
A trustee with experience in charity finance (budget forecasting, accounting & making grant applications).
Stay tuned for updates about this!
Staff and volunteer vacancies
In 2018 we will be recruiting:
A primary & secondary school teacher to work full time with the children in Port Morant, St. Thomas. A volunteer art therapist to work twice a week in Port Morant, St. Thomas.
Our Address
Address
Curtis Bottom, Port Morant,
St. Thomas
Jamaica
W.I.
Email Address
arabascottcf@gmail.com